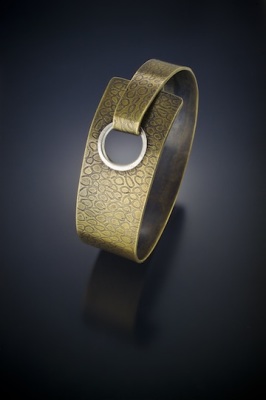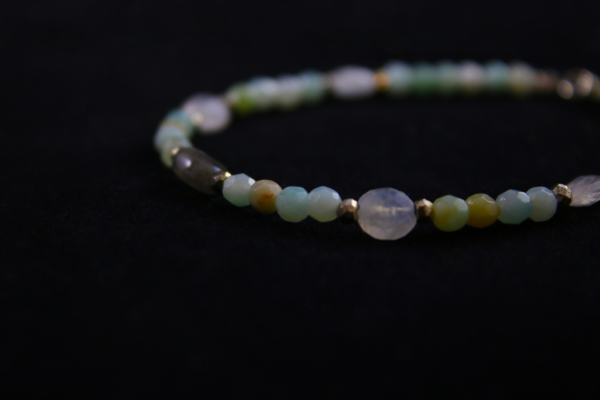 Gemstone 
Brass Cuff
A stunning display of gemstones take center stage in this elegant disign.
A piece of copper is etched and transferred to a piece of brass. The brass is cut, filed, pirerced and finally given a patina to create this show stopper.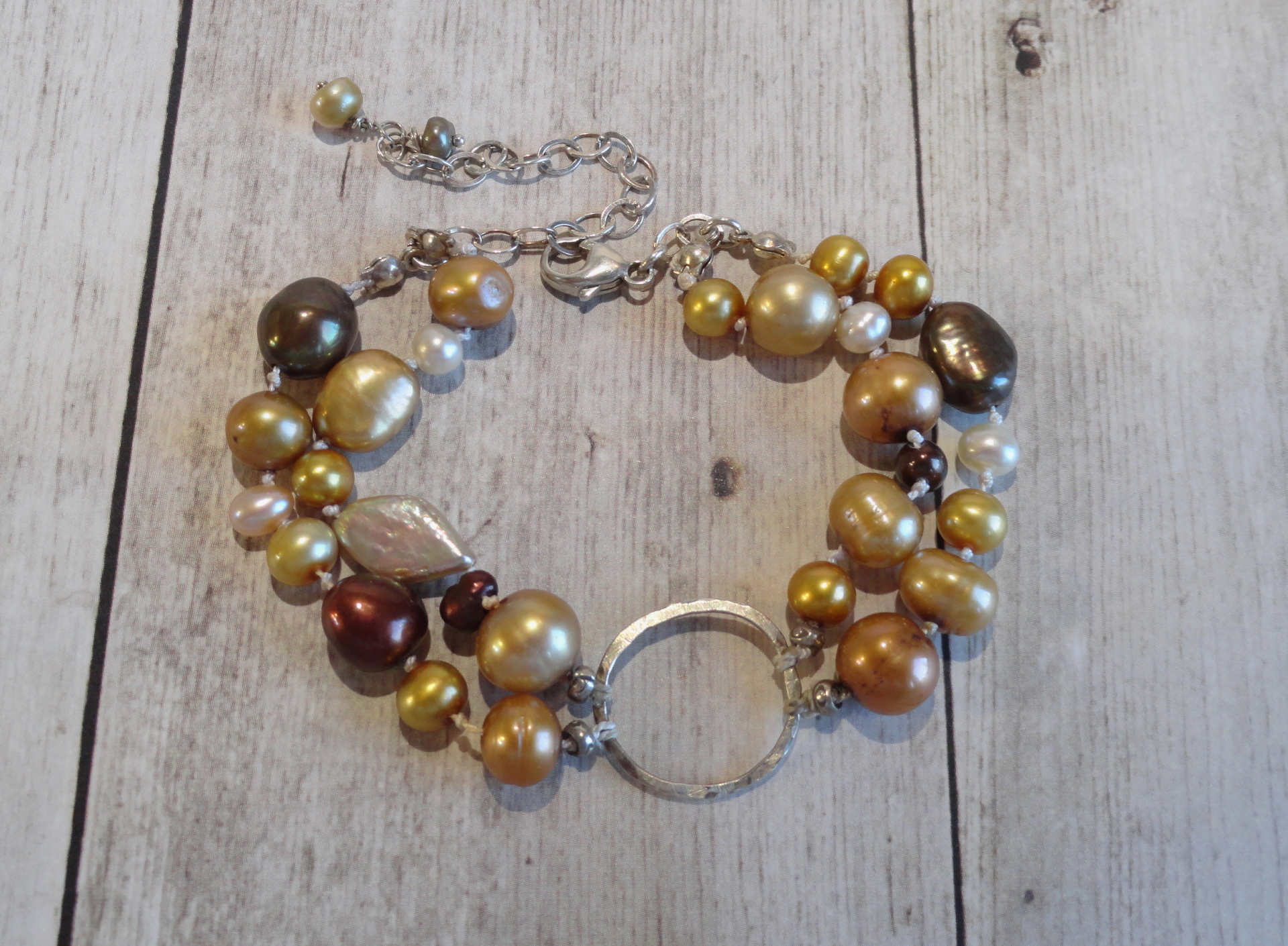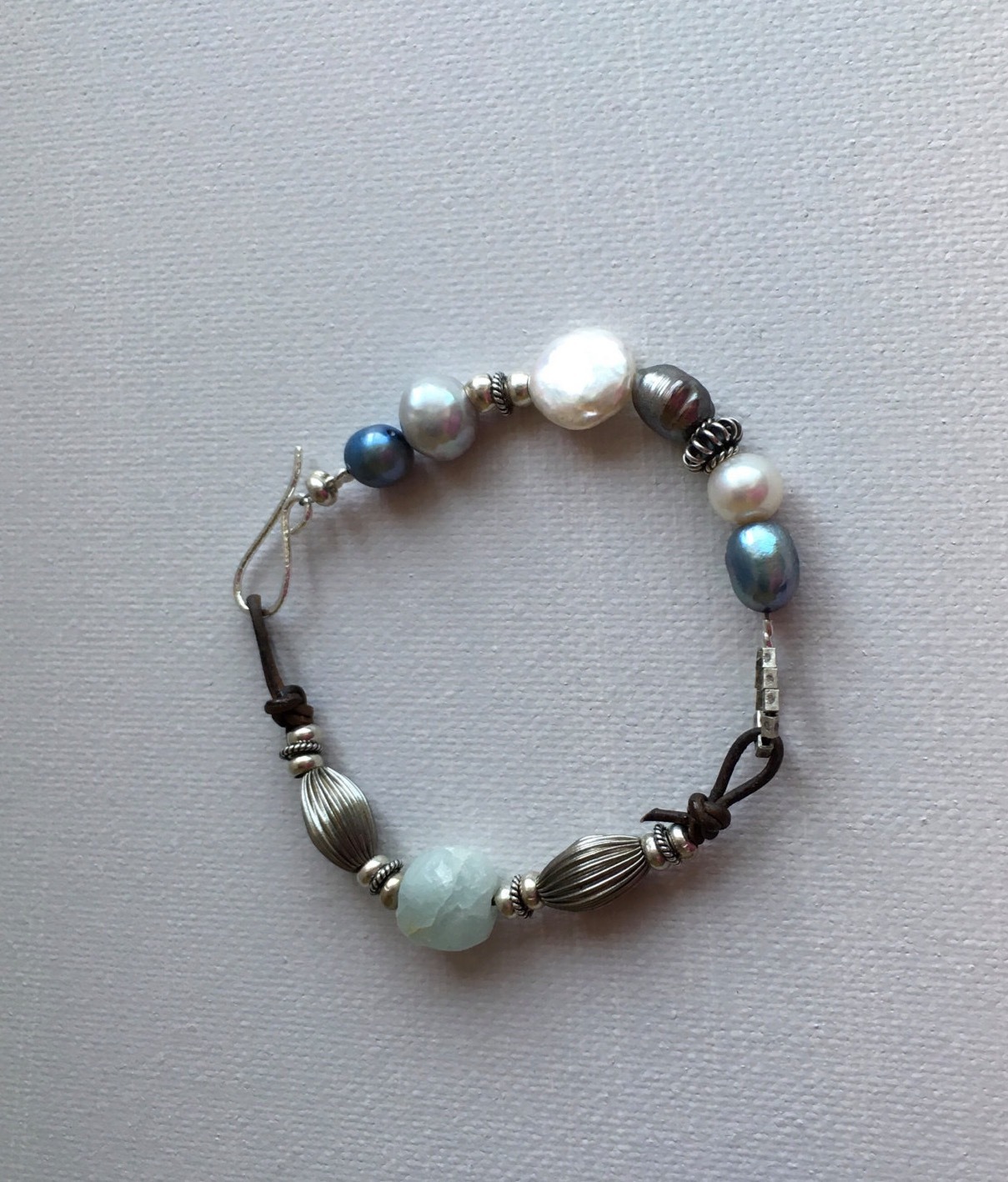 Pearls
Aquamarine, Pearls and Vinage Japanese Metal Beads
Multistand pearl bracelet is hand knotted on a silk cord.
Contmporary bracelet with a large aquamarine and pearl.