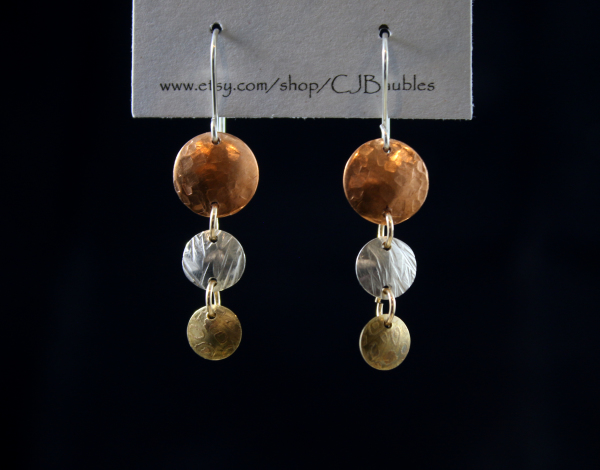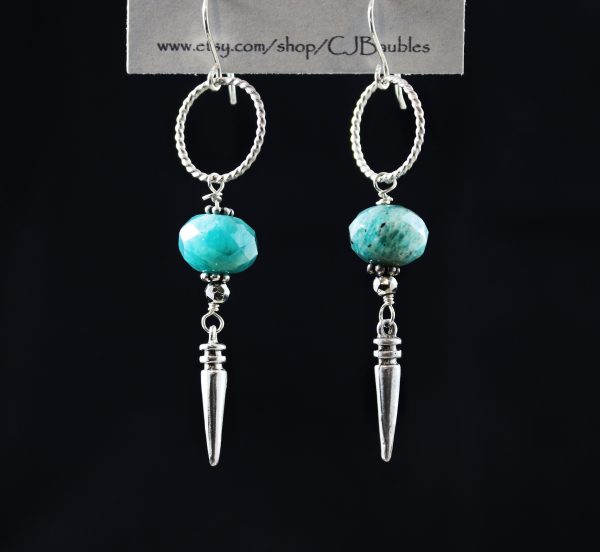 MIxed Metal
Amazonite Dangle
Copper, sterling and brass sheets are cut, textured and pieced to create these dangle earrings. 
Russian Amazonite  hang from textured sterling  circles.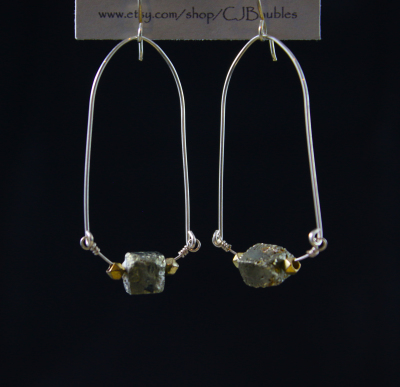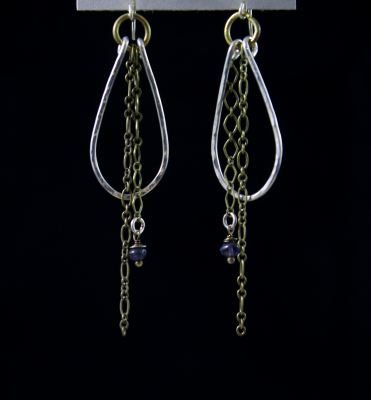 Pyrite "Hoops"
Mixed Metal Teardrops

Another take on hoop earrings with natural pyrite  nuggets
 (aka fools gold) sliding freely. 

Sterling teardrops and brass fringe with a small amethyst combine in these modern earrings.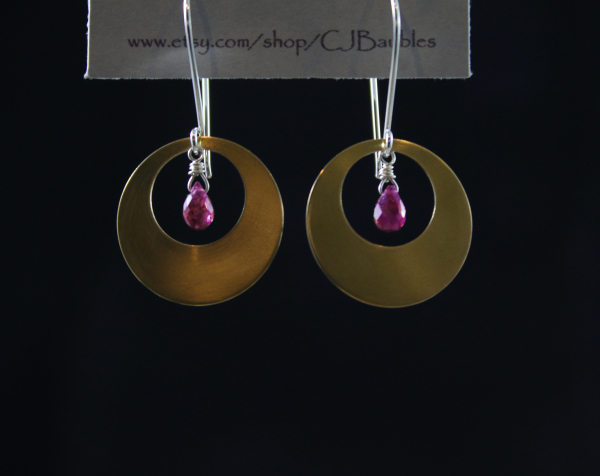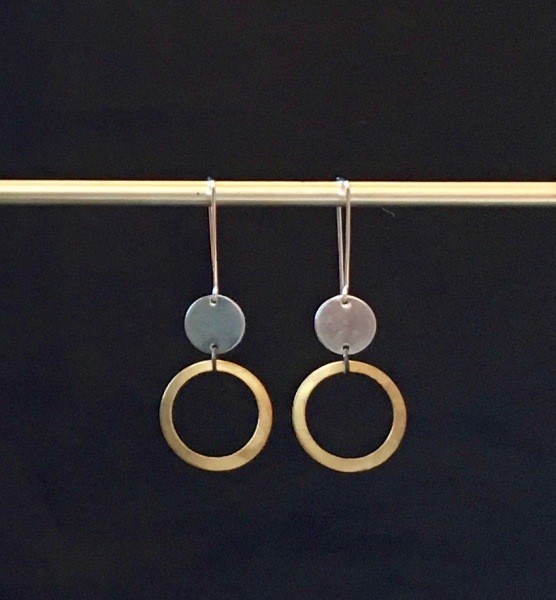 Sapphire and Brass
Mixed Metal
Starting with brass sheets which get cut into circles. The sapphires are wire wrapped. Luxurious.
A couple of circles in brass and sterling silver. Simply elegant.