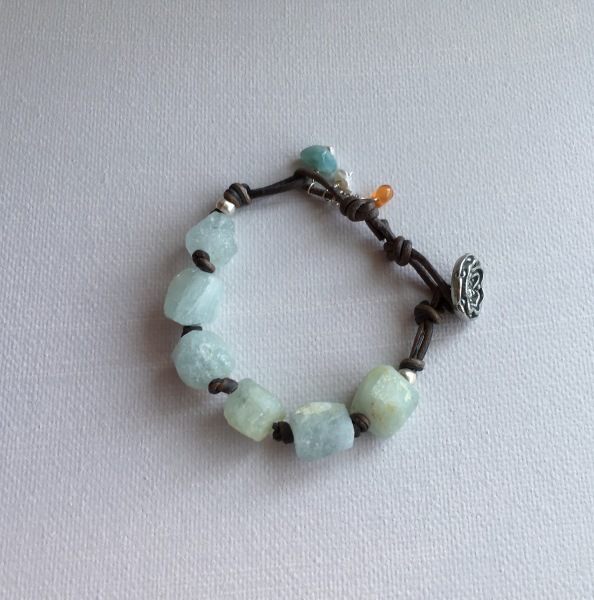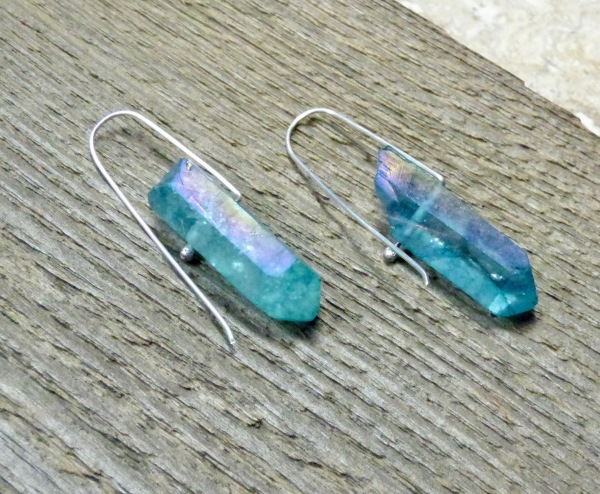 Aquamarine Nuggets
Mystic Quartz
Large aquamarie nuggets are strung and hand knotted on leather. 
Sterling silver earwires and mystic quartz, so versitile.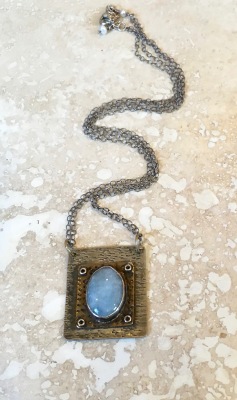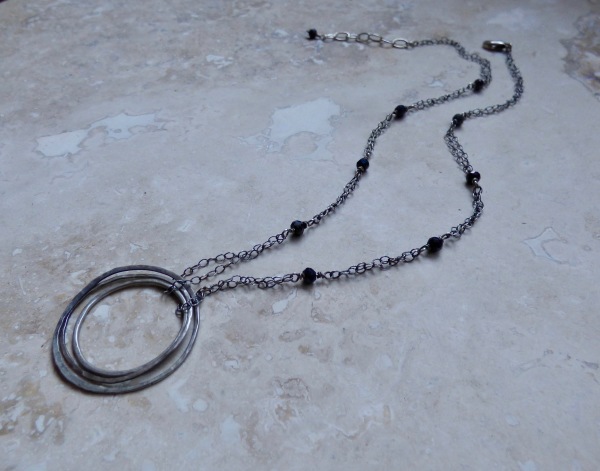 Concentric Circles
Aquamarine in Fine Silver Bezel
A chain of black spinel and sterling silver make a stunning chain for a trio of handmade circles. 
A variety of techniques are used to make this pendant necklace. The aquamarine is layered with brass and sterling silver texureed plates.. Stelring eyelets connet the layers.